January 10|2018
9am – 10am pacific |12 noon – 1pm eastern
Environmental noise has been linked to a number of health effects including annoyance, sleep disturbance and cardiovascular diseases (CVD). In this seminar, we will present the current evidence on the association between environmental noise and onset of CVD. We will also present preliminary assessments of associations between noise and CVD in Quebec. These assessments are based on population cohorts created with linked medico-administrative health data and recent noise models. We will also present gaps that remain on the relationship between environmental noise and the onset of CVD.
---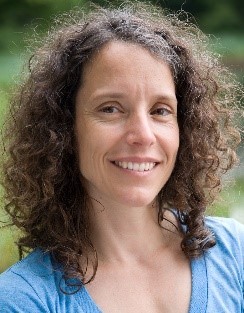 Audrey Smargiassi is an Associate Professor at the Department of Environmental and Occupational Health at the School of Public Health and a researcher at the Public Health Research Institute at the University of Montreal.
---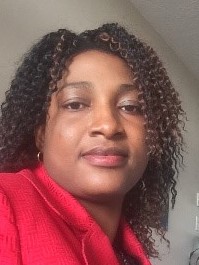 Larisa Ines Yankoty is a PhD Candidate in Public Health, Epidemiology at the School of Public Health at the University of Montreal.
http://canue.ca/wp-content/uploads/2016/07/CANUE-logo-final-300-291x300.png
0
0
Mary Speck
http://canue.ca/wp-content/uploads/2016/07/CANUE-logo-final-300-291x300.png
Mary Speck
2017-11-27 20:02:49
2018-01-12 02:12:13
Noise Exposure and Cardiovascular Disease Onset | January 10th | 2018 | REGISTER NOW
November 21 | 2017
9am – 10am pacific | 12 noon – 1pm eastern
Main drivers of air pollution, greenhouse gas emissions, and urban environmental inequities often overlap, yet rarely do our efforts to address these problems are carried out in an integrated manner.
The growing political will to reduce greenhouse gas emissions around the world is likely to bring significant investments into mitigation policies, including in urban areas. In this policy context, without rigorous coordination between policies that target climate, air pollution, and environmental justice, cities can miss on a unique opportunity to harvest ancillary public health and societal benefits from their climate investments.
In this talk we explore methods that rely on air quality models and mathematical analyses to quantify the impact of individual pollution sources on various policy endpoints such as health or environmental justice.
We provide examples of decision metrics that link various endpoints to sources of air pollution, and explore ways to leverage the wide range of expertise within CANUE to incorporate such quantitative analyses into an integrated assessment platform.
Amir Hakami is an Associate Professor in the Department of Civil and Environmental Engineering at Carleton University. His expertise is in air quality modeling and use of mathematical methods within these models to address problems that lie at the interface of policy, health, and economics of air pollution.
Robyn Chatwin-Davies is a Master's student at Carleton University studying atmospheric modelling and air quality. Specifically, her research focuses on environmental justice, as she seeks to understand the relationship between pollution and socio-economic status. Robyn previously completed a Bachelor in Environmental Engineering, graduating with High Distinction in 2012.
Angele Genereux is currently completing her Master's degree in Environmental Engineering at Carleton, after completing a Bachelor of Engineering degree at the same department in 2016. Her work focuses on estimating the health damage from vehicular emissions on an age-segregated basis, and on ways that these emissions affect environmental health in densely populated urban areas.
http://canue.ca/wp-content/uploads/2016/07/CANUE-logo-final-300-291x300.png
0
0
Eleanor Setton
http://canue.ca/wp-content/uploads/2016/07/CANUE-logo-final-300-291x300.png
Eleanor Setton
2017-11-07 18:25:00
2017-12-04 17:50:39
Linking Air Quality, Climate and Environmental Inequity | November 21 | 2017 | REGISTER NOW
October 10, 2017

9am – 10am pacific | 12 noon – 1pm eastern
Hear the latest results based on an analysis of the Canadian Census Health and Environment Cohort, from Dr. Dan Crouse and Adele Balram, University of New Brunswick.
Dan L Crouse is a Research Associate in the Department of Sociology at UNB. He is trained in both epidemiology and geography, and has led and been involved in many studies examining the impacts of exposure to air pollution on adverse health outcomes, including risk of mortality, adverse birth outcomes, and incidence of cancer. He lead the first Canadian Census Health and Environment Cohort (CanCHEC) study to examine associations between mortality and long-term exposures to fine particulate matter, which was published in 2012, and has published several other studies with CanCHEC since then.
Adele Balram is a Database Analyst with the New Brunswick Institute for Research, Data, and Training. She holds a Bachelor of Science degree in Biology from the University of New Brunswick and a Master of Public Health from Memorial University in Newfoundland. Adele has several years' experience in public health, including working as an epidemiologist on environmental and community health issues across New Brunswick.
Both Dr. Crouse and Ms. Balram are supported by the Maritime SPOR Support Unit (MSSU), which receives financial support from the Canadian Institutes of Health Research (CIHR), the Nova Scotia Department of Health and Wellness, the New Brunswick Department of Health, the Nova Scotia Health Research Foundation (NSHRF), and the New Brunswick Health Research Foundation (NBHRF).
Lead author and CANUE Director Dan Crouse talks about his recent paper on Radio Canada. http://www.rcinet.ca/en/2017/10/13/new-canadian-study-suggests-that-trees-can-play-a-part-in-a-longer-life/
http://canue.ca/wp-content/uploads/2016/07/CANUE-logo-final-300-291x300.png
0
0
Eleanor Setton
http://canue.ca/wp-content/uploads/2016/07/CANUE-logo-final-300-291x300.png
Eleanor Setton
2017-09-29 02:53:58
2017-10-17 15:36:53
Does Living in Greener Areas and Near Water Affect Mortality? | VIDEO NOW AVAILABLE